back to projects
BusRight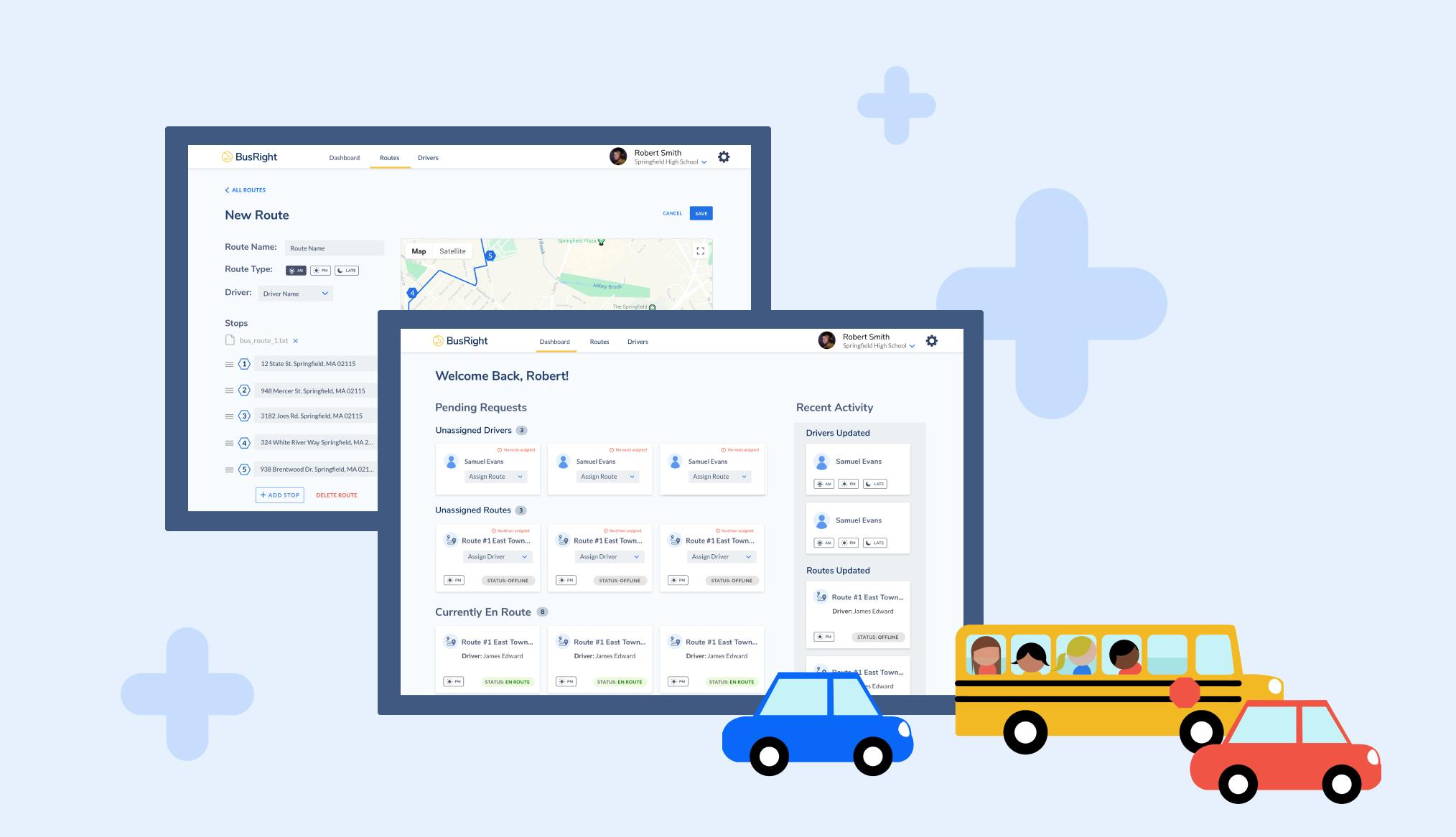 overview
The current school bus industry runs on an archaic system. BusRight seeks to revolutionize the school bus industry via their school bus management system, which utilizes technology in order to optimize routes and track student ridership for parents, school administrators, and drivers. I worked with a team of 5 designers and developers in order to create the MVP for their platform.
AREAS OF FOCUS
User Interface Design
User Experience Design
the design challenge
How can we provide school administrators easy access to information about their bus fleets, which includes, but isn't limited to the number of buses, who is driving the buses, and where the buses are in real time?
the solution
A dashboard that shows all crucial information and allows school administrators to view crucial information, such as, the buses assigned to a district, the routes each bus takes, and the driver assigned to each route.
research & discovery
Before delving into the design, we conducted primary and secondary research. Our primary research consisted of interviews with school administrators located in the greater NY area in order to understand their current pain points in their workflow. 
Questions asked during our interviews:
What is the most frustrating part of keeping track of bus fleets?

How is your student data currently stored?

How comfortable are you learning and managing a brand new platform?

What features/characteristics would incentivize you to use a bus fleet manager platform?
For our secondary research, we looked at market competitors to seek out if current solutions already existed, and if so, how we could distinguish ourselves from the competition.
creating wireframes
Our team developed different versions of what the platform could look like before solidifying a specific layout. Due to the different types of users involved in the product, we landed on a platform that revealed different information depending on if you were a school administrator or a driver.
applying style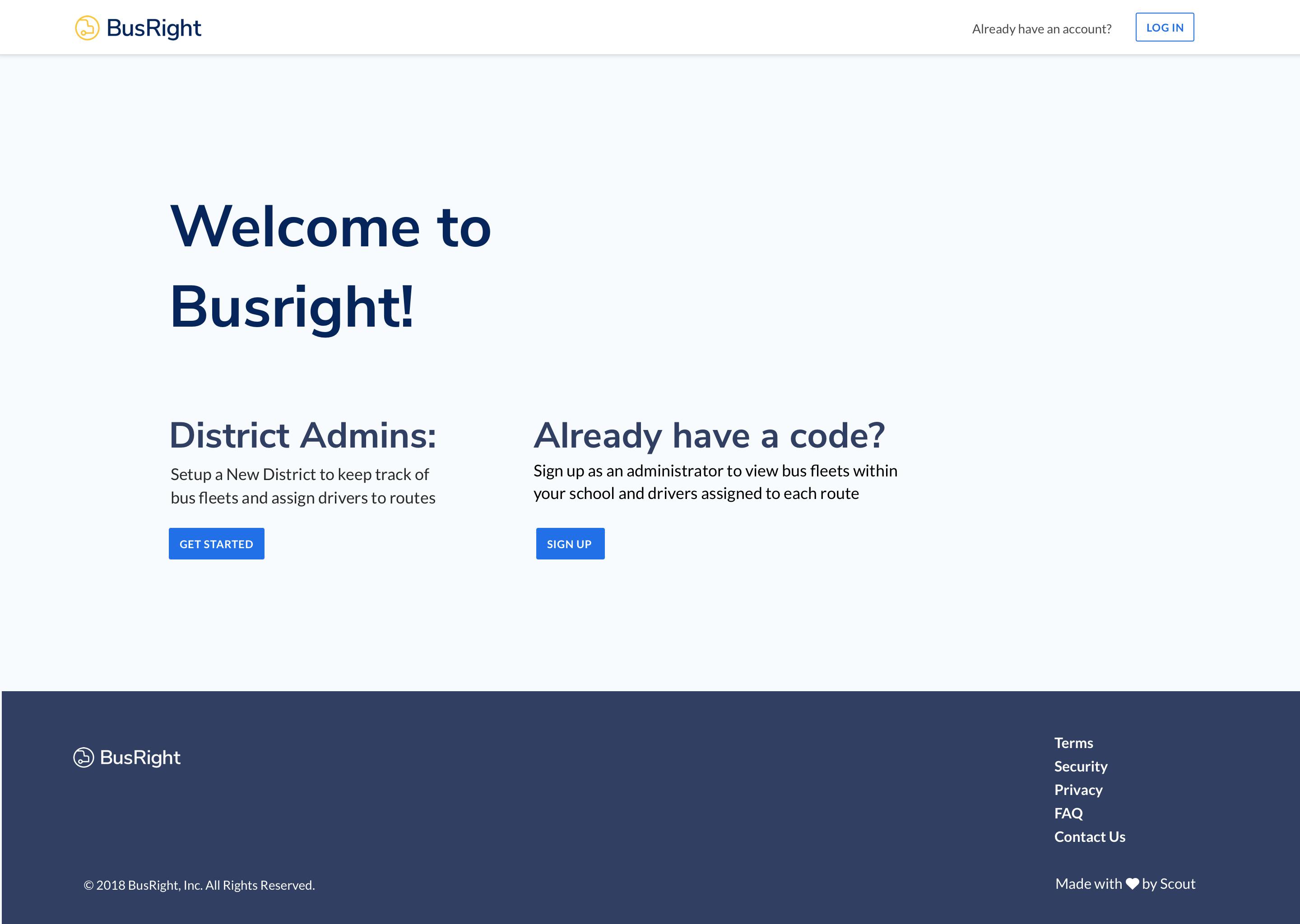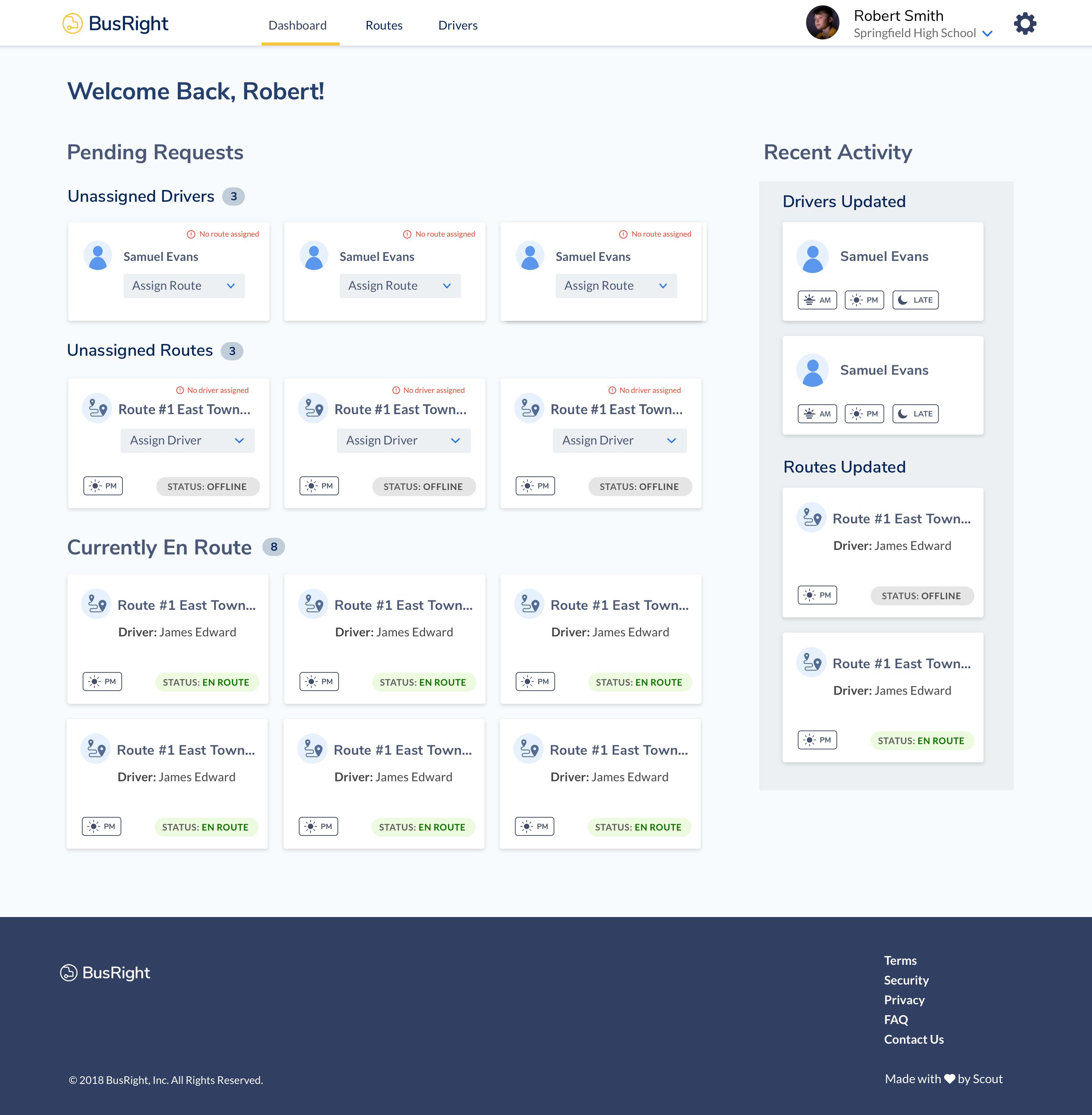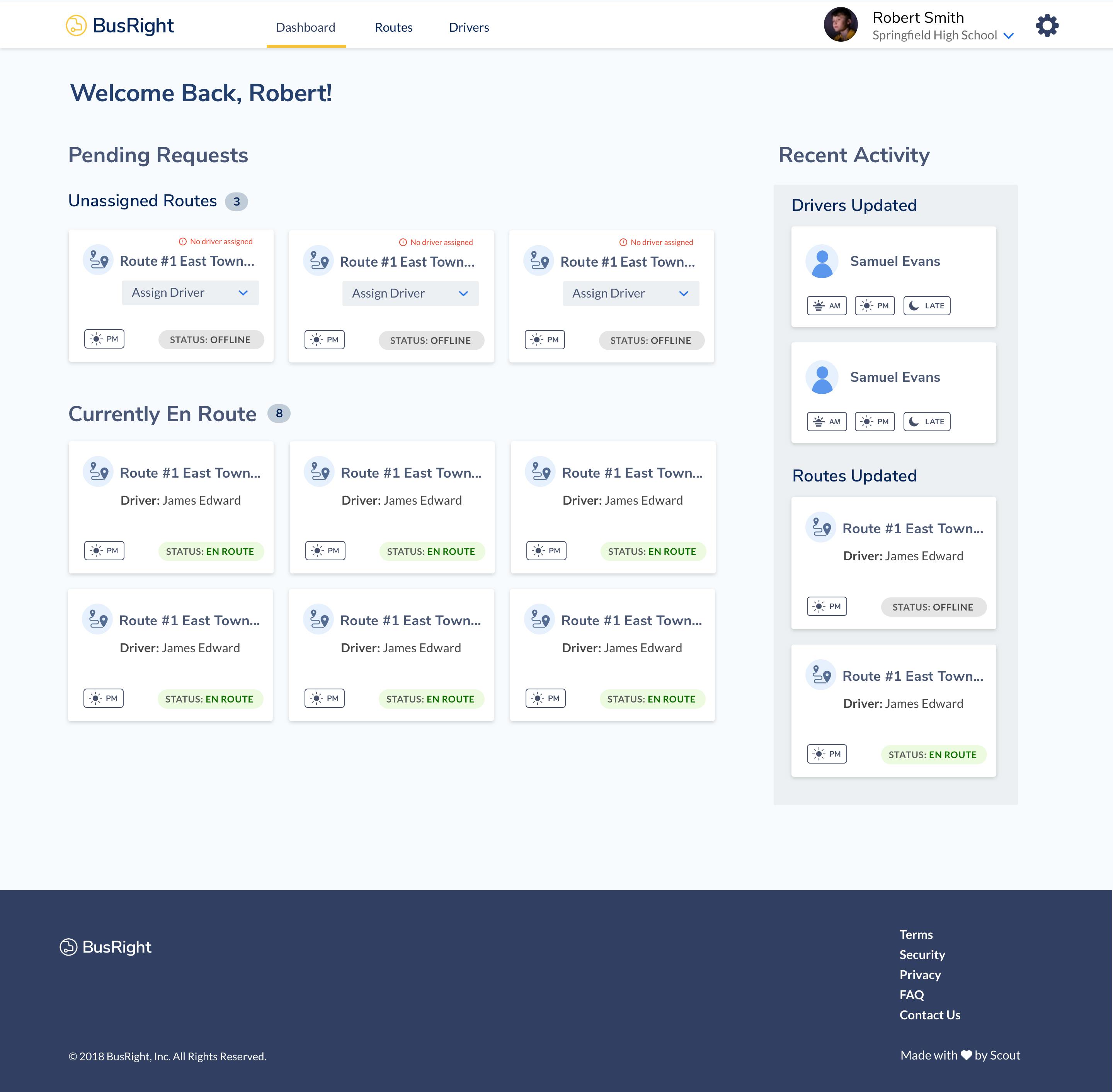 different views of BusRight's platform
We opted for a clean, modern look for the platform and ensured that it used accessible colors. The brand guidelines were developed alongside iterating our low-fidelity wireframes. After finalizing BusRight's branding, styling was applied to the wireframes.
final product
The MVP was developed using React. More about the project can be read here, and see what BusRight is up to nowadays here!
next project